Event Recycling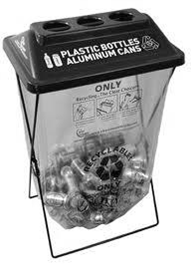 Ethnic Expo Events Waste Station Volunteers
The Citizens Advisory Committee to the Bartholomew County Solid Waste Management District is leading a waste diversion effort for this year's Ethnic Expo events, scheduled on Saturdays from 2-9 PM, Jun 19th, Aug 28th, Sep 11th, and Oct 2nd all being held on 4th Street in downtown Columbus. We will have 20 waste stations set up and need volunteers to help direct attendees to sort their trash into recycling/landfill for the first three cultural events and recycling/composting/landfill for the final cultural event on Oct 2nd. Each volunteer will be given gloves, a grabber, and a yellow vest to wear to identify them as a waste station volunteer. A short training will be given to volunteers when they arrive at the event and check in.
Please direct questions to Kelly Geckler, kvgeckler@gmail.com or 812-371-2175.
Sign up to volunteer ►Here
Activity: Conduct Recycling at Various Community Events
Brief Description of Activity: Conduct recycling of plastic bottles and aluminum cans at various public community events. Bartholomew County Solid Waste Management District will provide event recycling containers and plastic disposal bags. Recycling at the event includes surveying for contamination, emptying recyclables and taking recyclables to a central location. At the end of the event, recyclables will need to be transported to one of our roll-off recycling containers (Harrison, Petersville, or Bartholomew Co. Landfill) for proper disposal.
Estimated # of Hours Involved: Year-long to length of event commitment
Targeted Groups: Groups looking for community service, group size of 3 individuals or more, children's age (with adult supervision) to adult groups.
Characteristics Needed: Commitment and ability to be at day long events, Ability to transport bags of recyclables, Able to coordinate volunteers and correspond with event organizers.
Mission/Description: To provide cost effective, environmentally sound programs of waste management and waste reduction for all residents of Bartholomew County.
Please contact Jessica Norcross, Education Coordinator by calling 812.376.2614 or email at
jnorcross@bartholomew.in.gov
720 South Mapleton Street, Columbus, IN 47201