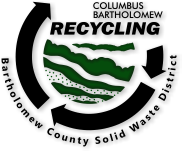 Event Recycling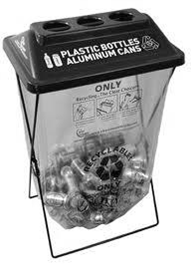 Bartholomew County Solid Waste Management District has recycling containers for events held in Bartholomew County. The containers are free to borrow and easy to set up! Each container consists of a folding metal frame, a plastic lid, and a clear bag. Sign holders are also available.
What can be collected in event recycling containers?
Glass bottles and jars
Aluminum cans
Steel cans
#1 plastic bottles
#2 plastic jugs
Items should be empty. No trash or Styrofoam should be with recyclables.
After your event, bring the collected recycling to the Bartholomew County Landfill or one of our Saturday Convenience Stations. Mixed recycling is not accepted at the Columbus/Bartholomew Recycling Center.
Call 812-376-2614 to reserve the containers for your next event!