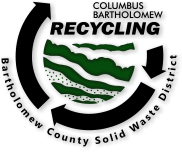 Rural Refuse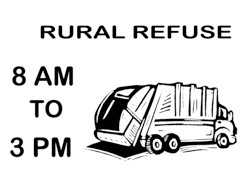 Bartholomew County Residents can also dispose of up to 200 lbs. of their waste at the Petersville Landfill and the Harrison Township Site.
Hours of Operation
Every Saturday 8am-3pm (Closed on Thanksgiving and Christmas Day)
Contact: 812-376-2614
Harrison Township Site
10293 Old Nashville Road - Columbus , IN 47201
Petersville Convenience Station
11110 25th Street - Columbus, IN 47203
Accepted Materials
Glass- Brown, Green, and Clear Bottles and Jars Only
Cardboard
Paper- All Types
Steel and Aluminum Cans
The following materials can be co-mingled (mixed): #1 PETE & #2 HDPE plastics, brown, green, and clear glass, and metal cans.