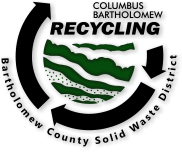 Board Meetings
Our next Board Meeting will be held via Zoom on Thursday, Nov 19th at 9:00 am.
If you would like to join the meeting, contact our office for instructions.
Solid Waste Management District Board meetings are held typically the 4th Thursday of each month at 9:00 am at the County Government Office Building located on the 4th Floor Council Chambers of the 440 3rd Street building in Columbus, Indiana.
2020 Meeting Dates:
December 17**
2021 Meeting Dates:
January 28, February 25, March 25, April 22, May 27, June 24, July 22, August 26*, September 23, October 28, November 18**, December 16**
*Denotes dates that may need to be changed for Budget Hearings. **Denotes dates changed from usual schedule due to Holidays.